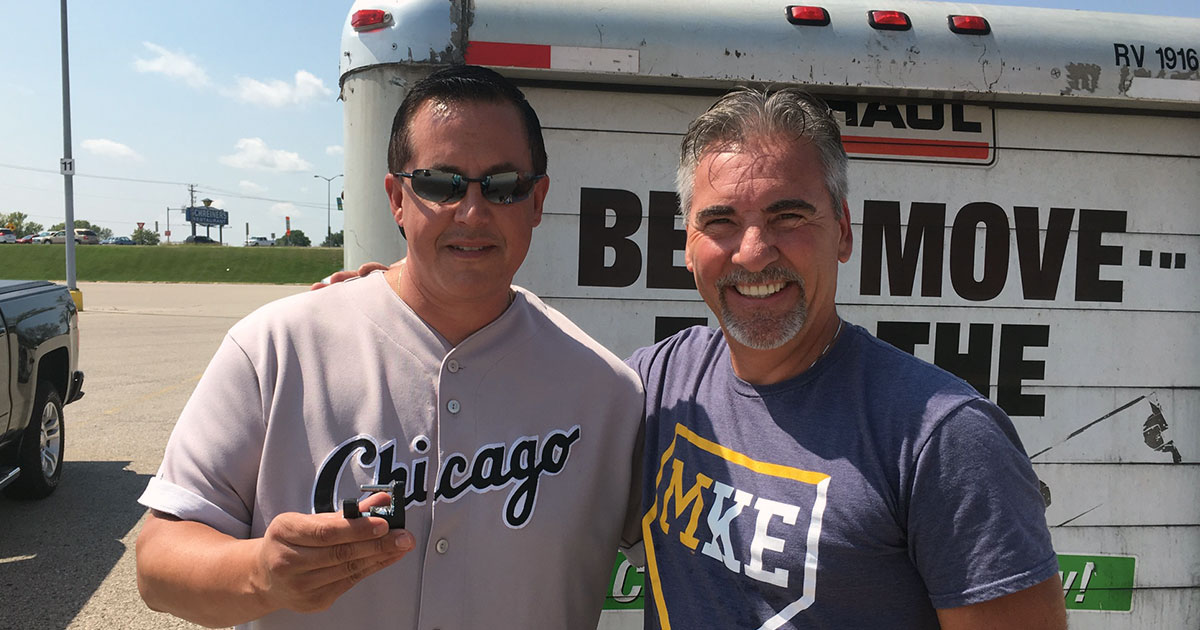 U-Haul Lockout Service Saves Ripon College Move
Jerry Munoz drove from Illinois with his wife Kitty in a rented U-Haul trailer. They were on their way to assist their son at Ripon College. Jerry and Kitty's son is starting his college experience this year. Much to their dismay, they discovered that they had forgot the key to open the padlock to the trailer.
Instead of driving back home to get the key for the lock, Kitty contacted Steve at Auto Lockout Specialist. As a result, Jerry said Steve saved them 5 hours of driving time! Ultimately, the service (including travel time) took a matter of minutes.
Steve wasn't able to use conventional methods to open this lock. However, being resourceful, Steve removed the lock from the trailer!
"I wasn't going to stop until I knew the Munoz family was able to carry out plans helping their son," Steve said.
Need a U-Haul Lockout Service?
If you have a U-Haul lockout or get locked out of your home car or office, contact Auto Lockout Specialist, LLC.  Steve will make sure you get back in and on with your day!